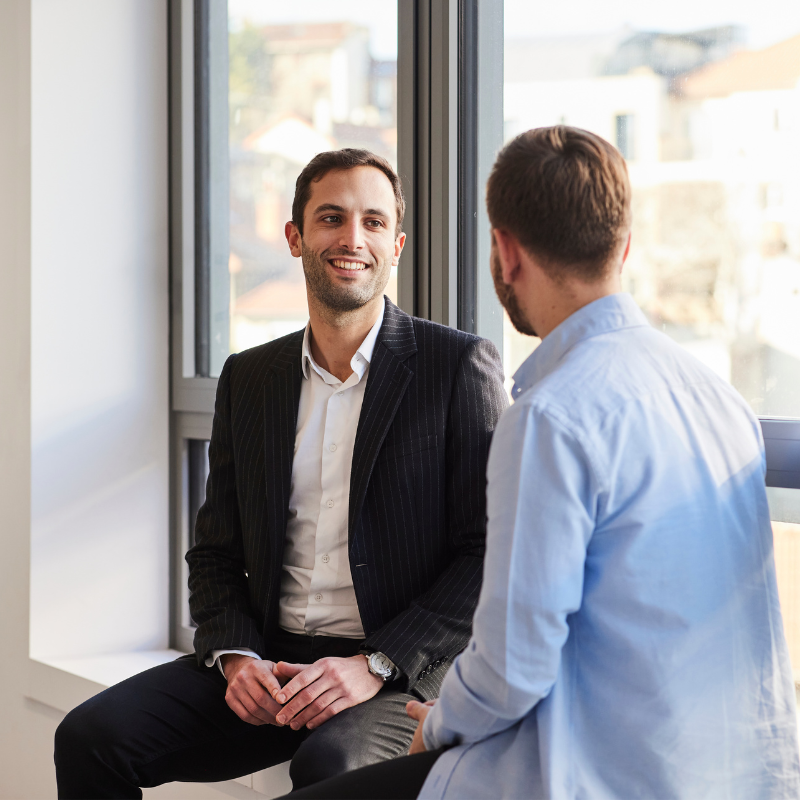 Discover our Code of Conduct
Respecting People, Fostering Psychological Safety and Wellbeing
As our purpose is to improve people's lives, we are committed to upholding respect for every individual around the world. This includes the physical and psychological health, safety, and wellbeing of Sanofians as well as our respect for human rights and freedoms, labor rights, and decent work among all people.   
---
Within Sanofi, we create an environment where everyone can feel safe and supported to bring their whole self to work. This enables innovation and creativity, so we can pursue progress for the people we serve.
We want every Sanofian to have a purposeful experience. That's why we make physical and psychological health, safety, and wellbeing a priority. Our "All Well" approach includes:
Healthy minds: supporting emotional and mental wellbeing;
Healthy working culture: building a culture that is respectful, supportive and inclusive at all levels;
Healthy financials: helping each of us manage and stay in control of our finances at all stages of life; and
Healthy body: supporting good physical health, focusing on prevention and quality healthcare
We understand that for Sanofians to embrace Play to Win behaviors, we need to:
secure a foundation of physical and psychological health and safety;
build mutual and interpersonal trust; and
enable our employees to feel safe, speak-up, and take thoughtful risks.
These goals align with our Organizational Justice principles on speaking up and reporting concerns to promote a safe, positive working environment.
We extend our respect to all people through our commitment to the United Nations (UN) Universal Declaration of Human Rights, the UN Guiding Principles on Business and Human Rights, and the International Labour Organization (ILO) Declaration on Fundamental Principles and Rights at Work alongside ILO Fundamental Conventions.
How we Maximize
Opportunities
We are building psychological health and safety at every level of our organization through learning and development opportunities to increase engagement, performance and the motivation to take thoughtful risks to bring innovative solutions.
We are encouraging more feedback and delivering more impact by measuring and tracking levels of psychological safety through annual surveys.
We support physical wellbeing and a healthy lifestyle through various initiatives such as Move Often, Eat Well, Stay Healthy, and Sanofi's quality healthcare programs, offering many practical tools, awareness campaigns and prevention programs.
Our Employee Assistance Program includes advice on psychological, financial, and legal topics, ensuring our people always have somewhere to turn to should they struggle in their personal or professional lives.
We are fostering a healthy working culture by implementing a working environment where our people feel empowered to perform, safe to raise their voice, and supported, whoever and wherever they are, through programs such as Gender-Neutral Parental Leave.
By supporting the education of our employees, business partners, and stakeholders as well as the dissemination of accurate and routine information to patients and stakeholders through diverse channels, we advance innovation and scientific knowledge and understanding while empowering individuals to improve human health.
How we Minimize
Risks
We prevent psycho-social risks through various initiatives. These include awareness programs, diagnostic tools to detect early manifestations as well as mental health education and a 24/7 global Employee Assistance support hotline.
We provide support to minimize the impact and risk of unfortunate life events. We provide our employees with tools and resources to help them stay in control of and plan for their future.
We facilitate a culture of speaking up without fear of retaliation. Our people should feel confident in the knowledge that a raised concern will be investigated and, if warranted, followed by actions that treat all concerned fairly and justly, in line with our organizational justice principles.
We respect internationally recognized human rights and freedoms, labor rights and decent work, seeking to advance them wherever we can.
Championing Diversity, Equity and Inclusion

At Sanofi, we want to reflect the diversity of our communities, unleashing our whole selves every day to transform the practice of medicine. We want to make an impact in the world through who we are, what we do, and the way we do it, and we recognize that the only way to really do this is to do it together and by being "All In".

Read more