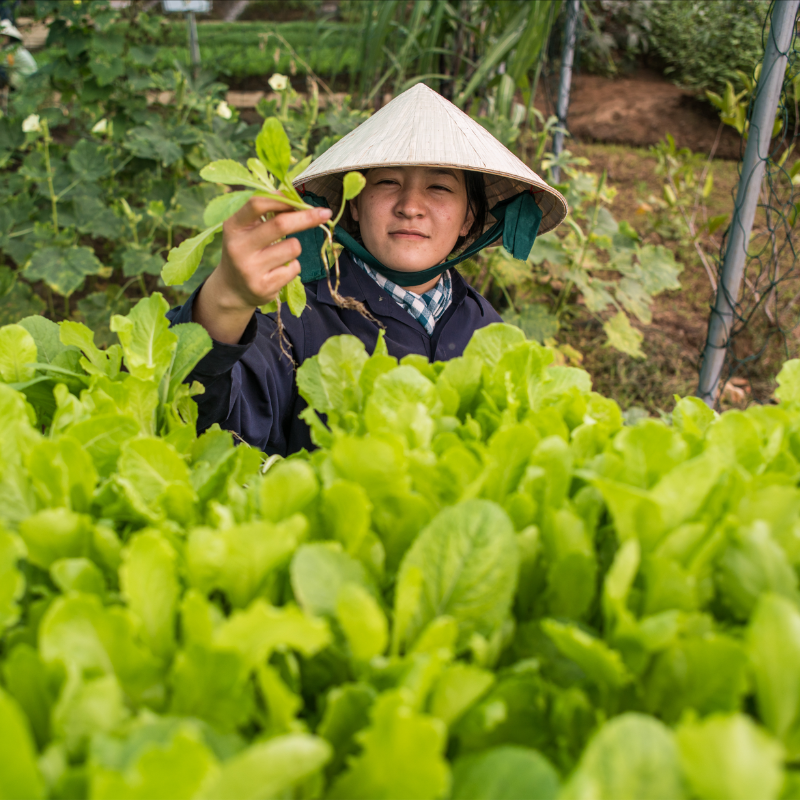 Discover our Code of Conduct
Protecting the Environment
Climate change is one of the most pressing challenges of our time. Sanofi's immediate and long-term success requires decisive leadership to protect our planet and the natural air, land, and water environment that humanity depends on.
At Sanofi, our dedication to improving people's lives goes beyond innovations in healthcare. As a global organization we also bear great responsibility to take actions that mitigate the consequences of climate change on human health today and for future generations, including food and water shortages, reduced air quality, and conditions that support the spread of diseases and allergies. These actions include minimizing the environmental impact of our products and activities as well as supporting others in similar efforts. We are also strengthening our own resilience in the face of environmental changes.
How we Maximize
Opportunities
By aligning every decision we make with the expectations of the world's patients, our employees and stakeholders, including investors and governments, to protect the environment.
By building the road to carbon neutrality by 2030, reducing emissions across our full value chain to the maximum by 2045, and finally offsetting what cannot be reduced, we will contribute to limit global warming to 1.5°C.
By limiting our environmental footprint and adopting circular solutions that conserve energy and reduce waste, we support the conservation and sustainability of our planet's finite air, land, and water resources.
By improving the environmental profile of our products and services, ensuring their sustainability as the world mobilizes to address climate change and encouraging others within our sector to take similar action.
By reducing the negative impact of climate change on human health, supporting the prevention of premature death; air pollution-related illnesses such as respiratory infections, heart diseases, and lung cancers; consumption or contact with contaminated water that causes gastrointestinal illness and allergies; and climate-sensitive health outcomes such as extreme heat events, floods, droughts, and fires.
By supporting and developing employees and business partners who care and act for the well-being of the planet and serving as an enterprise with leading environmental principles.
By assessing climate change-related opportunities for our business, to develop robust strategies unlocking transition potentialities.
How we Minimize
Risks
We prioritize environmentally conscious decision-making throughout all levels of the organization and incentivize behavior consciously choosing to protect the environment.
We prevent contamination and damage to the environment through the implementation of policies and practices that reflect our values as an ecologically responsible company.
We prevent diseases associated with environmental contamination through actions within and outside Sanofi that have a positive impact on society and our diverse communities.
We make decisions that prioritize our values in environmental protection and sustainability.
We reduce reputational risk and loss of stakeholder confidence by having an unquestionable and transparent commitment to caring for the environment, which we reflect in clear and concise actions that we disclose publicly with truthful and complete information.
We prioritize environmental protection in the selection of our business partners.
We assess climate change-related risks on our operations and value chain, to develop robust mitigation strategies.
Our approach to social impact is to strengthen, reaffirm, and amplify our commitment to society and the communities we serve. Our social impact is enabled by three efforts:

Read more