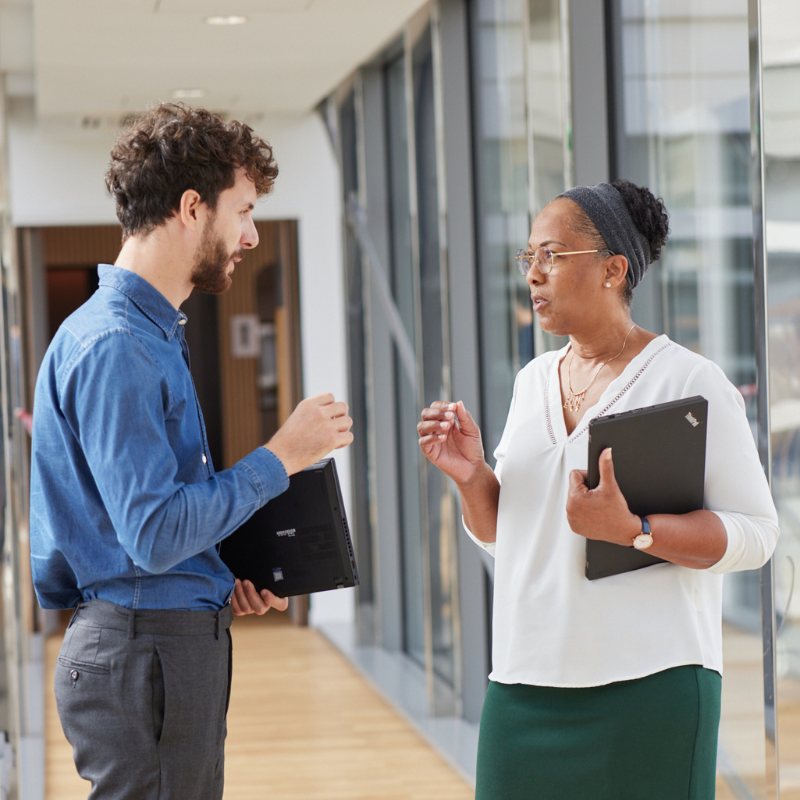 Discover our Code of Conduct
Championing Diversity, Equity and Inclusion
At Sanofi, we want to reflect the diversity of our communities, unleashing our whole selves every day to transform the practice of medicine. We want to make an impact in the world through who we are, what we do, and the way we do it, and we recognize that the only way to really do this is to do it together and by being "All In".
Diversity, Equity and Inclusion are integral to Sanofi's Play to Win strategy. They help us reinvent how we work and drive our cultural transformation through:
Building Representative Leadership: We must build leadership teams that reflect the diversity of the communities we serve so we can leverage a wider range of perspectives and be more fully connected to our patient, employee, customer, and stakeholder needs.
Creating a Work Environment where we can bring the best of our whole selves: Through diversity, equity and inclusion, our employees must feel able to unleash their full potential so we can foster creativity and innovation.
Engaging With Our Diverse Communities: to change the practice of medicine, we must be citizens of the world, advocating for inclusion and diversity with our external stakeholders.
How we Maximize
Opportunities
By raising awareness and deepening understanding. We address diversity, equity, and inclusion in our own communication, and catalyze conversations at all levels to drive greater equity of gender, culture and origins, LGBTQ+, generations, and ability.
By enhancing creativity and innovation. We build teams that reflect the diversity of our employees, as we believe combining the distinct identities of our people and business partners is a source of strength and a key ingredient of our success.
By making sure our workplaces are accessible. We ensure accessibility on our sites, provide inclusive technologies, and promote ways of working that will allow all employees to be fully productive.
By committing to better represent the diversity of patients in our clinical trials.
By increasing the inclusion of historically under-represented groups in our sourcing processes through Sanofi's supplier diversity program
How we Minimize
Risks
We have zero tolerance for harassment (e.g. physical, sexual, psychological, verbal, or of any other form) and discrimination on the basis of: gender, identity, age, origin, religion, race, heritage, sexual orientation, physical appearance, health disability, trade union activity, political opinions, nationality, family situation or on any other grounds.
We prohibit any conduct that may negatively affect a person's dignity.
We avoid homogeneity by providing employees with the support they need to guarantee that their voices are heard.
Respecting People, Fostering Psychological Safety and Wellbeing

As our purpose is to improve people's lives, we are committed to upholding respect for every individual around the world. This includes the physical and psychological health, safety, and wellbeing of Sanofians as well as our respect for human rights and freedoms, labor rights, and decent work among all people.   

Read more